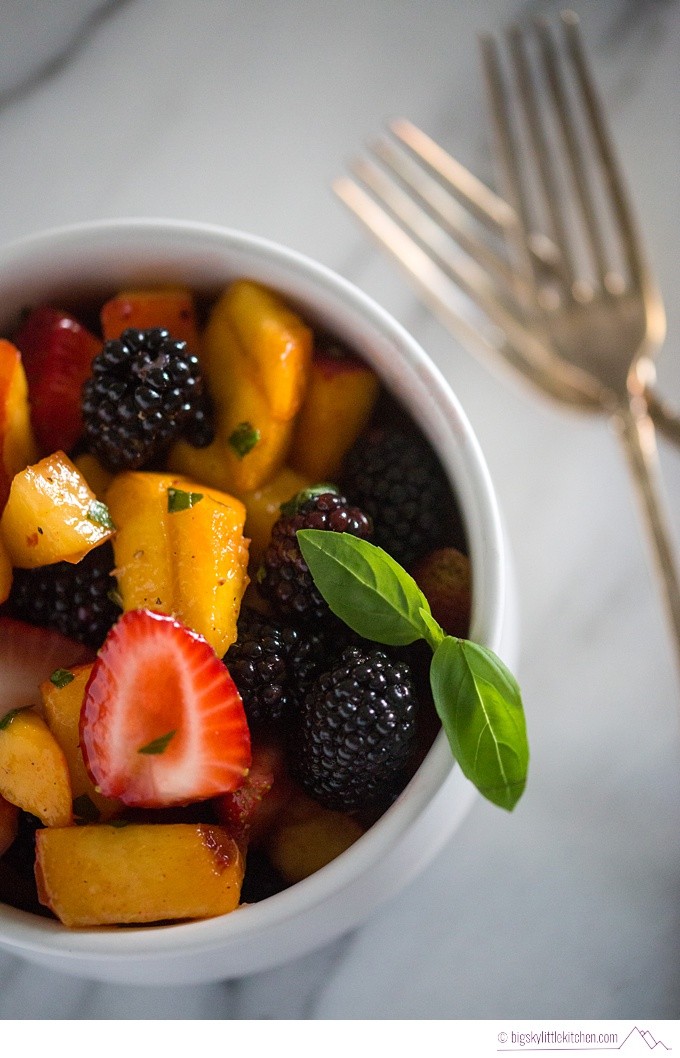 Ah, summertime. It's toasty hot, I'm usually pretty exhausted from long hours spent photographing in the relentless sun, and all I crave is, what feels like, bucket-fulls of fresh fruit. Enter this peach blackberry and strawberry fruit salad with basil, lime and pepper. So easy, so fast, and so bright with fresh flavor!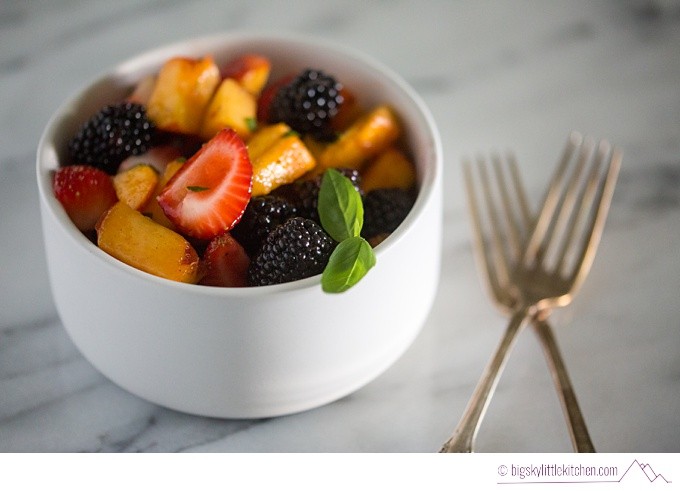 I also love that this fruit salad takes the interest level up a notch by adding in the black pepper. Quite honestly, it may sound like a pretty odd addition to a fruit salad, but trust me – it's a perfect pairing and gives it just a little kick to make your tastebuds really darn happy.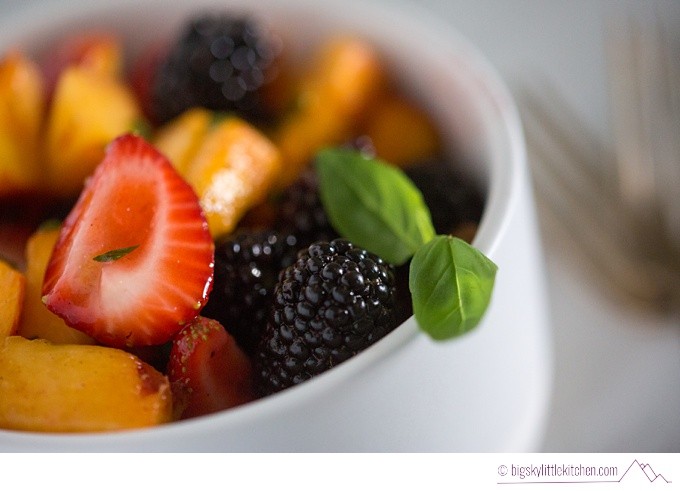 As far as fruit salads go, this one scores top marks for me not only because of its great flavor, but for the fact that it's not loaded with sugar, and uses mostly natural sugars already found in the fruit.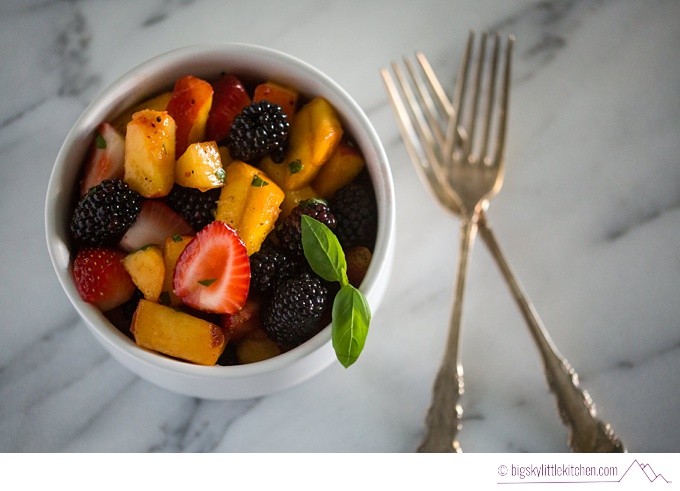 This comes together lickety-split, so do yourself and your tastebuds a favor and make it for dinner or your next picnic!
Peach Blackberry and Strawberry Fruit Salad with Basil, Lime and Pepper
Author:
Big Sky, Little Kitchen
Ingredients
4 teaspoons sugar
2 tablespoons chopped fresh basil
½ teaspoon black pepper
3 peaches (about 6 ounces each), halved, pitted, and cut into ½-inch pieces
10 ounces (about 2 cups) blackberries
10 ounces strawberries, hulled and quartered lengthwise (about 2 cups)
1 to 2 tablespoons fresh lime juice
Instructions
Combine sugar, basil and pepper in a large bowl. Using a rubber spatula, press the mixture into the side of the bowl until sugar becomes damp, about 30 seconds.
Gently toss fruit with sugar mixture until combined. Let sit at room temperature, stirring occasionally, until fruit releases its juices, about 15 minutes.
Stir in lime juice to taste and serve.
Notes
From The Cook's Illustrated Cookbook.